As the summer holidays slip away, I feel anticipation for the challenges every new school year brings, at home and at work. This is tinged with a little sadness for the time I have had to enjoy reading, photography, spending time with my family and not worrying about what's for lunch at breakfast time!


keeping cool


water babe


double figures, do you remember turning 10?


capturing some vintage love in the every day...these are going in the cupboard to use!


a unique potting solution
Bring on the newness, the excitement and change that comes with a new year and may there still be a little time for a sneaky read, lazy coffee and the chance to stalk the next shot with my camera.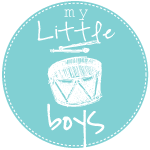 Linking with Trish for Wordless Wednesday